Hurricane season can be a scary time. Able&Co. wanted to reach out to our friends, partners and clients in the Carolinas and beyond by offering some quick safety tips while navigating their communities post-storm.
Traffic Lights
When the power is down, one of the biggest hazards is "dark" traffic lights, which can cause confusion and often collision. You need to be extremely vigilant and try to follow these rules as close as possible: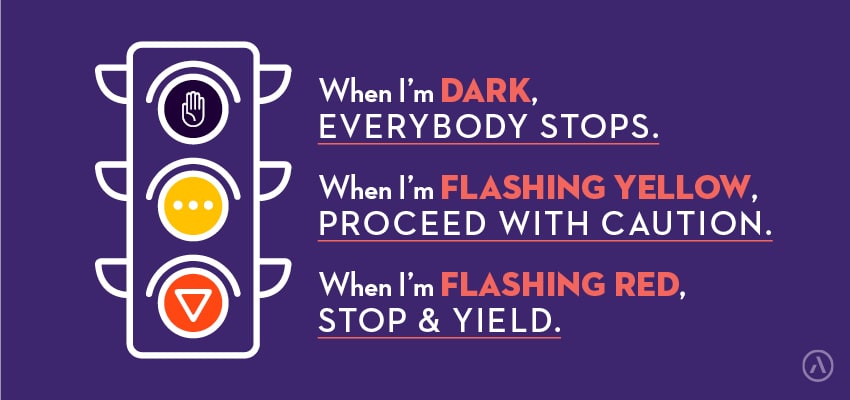 Avoid Flooded & Closed Roads
As the saying goes, "Turn around, don't drown." Even if it doesn't seem like a lot of water, driving through flooded zones can cause irreversible damage to your vehicle and put you and fellow travelers at risk.
Beware of Fallen Limbs
The most common danger during this hectic time is fallen trees and tree limbs. Look out for these when driving and also be as safe possible when trying to remove debris of any size from your home or property. Do not hesitate to ask for help from a professional service who can get the job done safely.
Fallen Power Lines
Undoubtedly one of the most dangerous situations you may face, fallen power lines are no joke. Stay as far away from them and call your local power company immediately. Duke Energy, as well as many others, have hotlines just for this type of hazard.
The storm may be over, but the danger is still present. Act cautiously and responsibly throughout the clean-up process. Don't forget, you can always be proactive and help your fellow neighbors and community as a whole!
Able&Co. hopes everyone affected by Hurricane Dorian and all severe weather stays safe.