Our Brand Approach
It's simple. We aim to win (and keep) hearts and minds.
At Able&Co., we believe that your brand should be at the center of everything you do. While many like to focus on the trappings and signals of a brand, such as logos, taglines or mission statements, we understand that your brand goes much, much deeper. We believe that to win hearts and minds your brand must offer a promise to a specific audience fulfilled in your own unique style that is market-relevant and unlike your competitors. When you are able to bring these things together you are able to occupy a special place in the mind of your audience – a unique place where all these things intersect and only you can exist.
Once you have mindshare, how do you maintain it? This is where the team at Able&Co. really excels. We create brand systems that are built from the foundation to operate smoothly and efficiently. They are scalable and modular, making day-to-day management and updates simpler. Once we have your system in place, we help you leverage your brand for the most impact.
Our "secret sauce" is a proprietary blend of expertise, intuition, experience and creative genius applied and adjusted to your particular challenge, resulting in a one-of-a-kind 5-star creation. What we bring to the table is a strategic structure that uses our unique combination of core competencies to deliver repeatable and scalable results across a variety of mediums. Because we never lean towards any one tactic or service, our plans only include the proven recommendations we have carefully selected to achieve your goals. 
Great Marketing is Not Thought Up. It's Thought Through.
There are six things we deliver to every client.
Objective-Driven Strategies

Well-Planned Marketing

Brand-Centered Systems

SMART Creative

Multi-Channel Execution

Transparent Account Management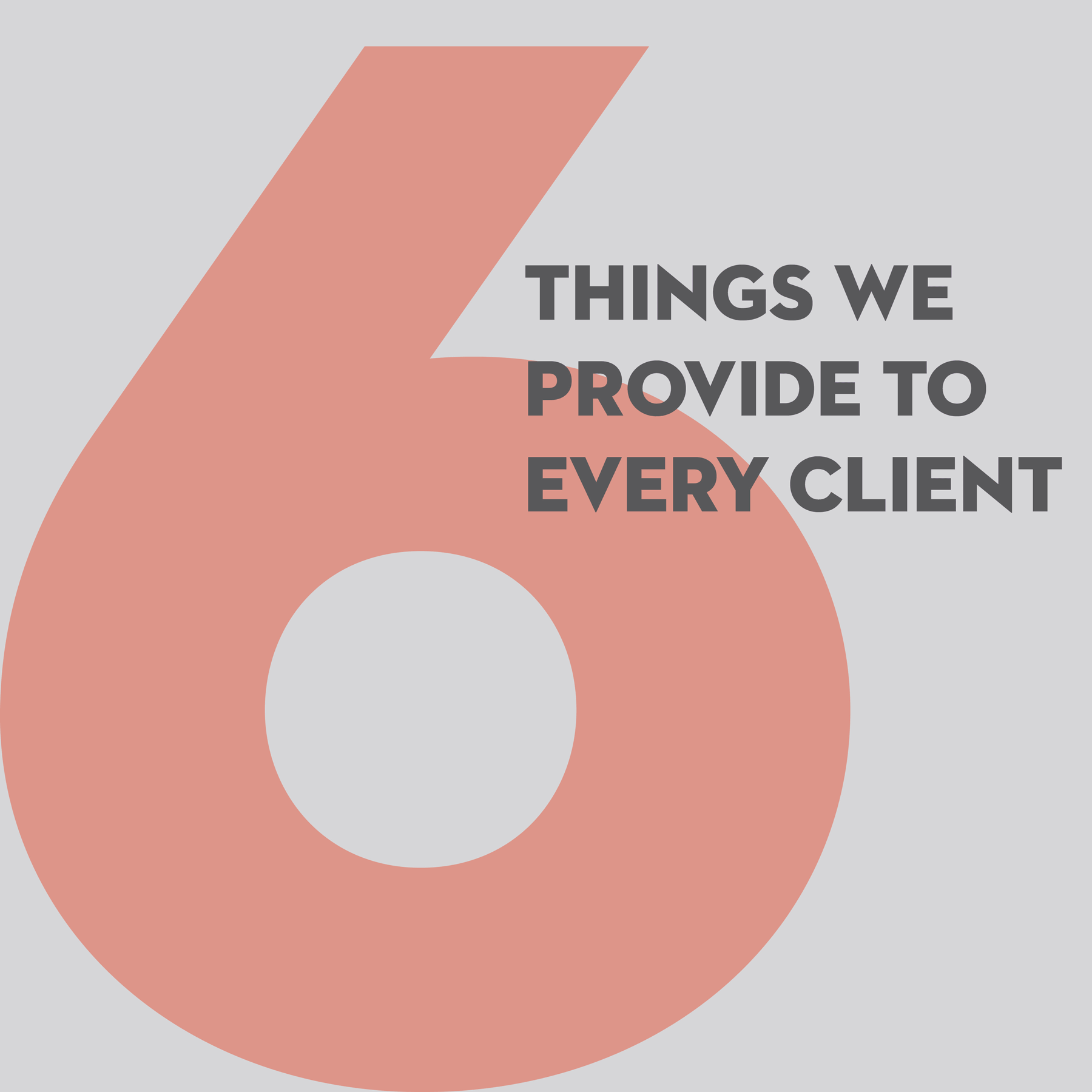 To Achieve Success, We Explore the MORE
Time and time again, we've had clients step through our door and ask for something specific. A logo. A brochure. A website. 
Then they share what's keeping them up at night.
"My logo will suddenly build all the awareness I need to generate qualified leads."
"My brochure is just the one and only right tool that the sales team needs to close sales."
"My website provides lots (and lots!) of technical specifications to the non-technical decision-makers who buy my services. We're not sure why no one uses it." 
That's when we roll up our sleeves and explore the MORE.
Understanding the Total Picture with No Surprises
We collaborate with our clients through an understandable process. Most importantly, our process enables clear communication and collaboration, even through complex campaigns. As you can see, it all starts with strategy and every phase is agreed to by the stakeholders before we move on to the next phase.
Agnostic, in a Good Way
Our framework allows us to work with many different industries — real estate, medical devices, non-profits, government, B2B and B2C, you name it! What they all have in common is they are undergoing or have just experienced a merger, acquisition or expansion. 
We are often considered additional resources for our clients. Not extra bodies doing grunt work (but we do that too), but strategic, knowledgeable marketing partners who help our clients achieve transformative success.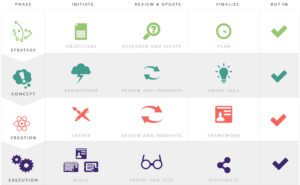 Give us a call and let's talk!